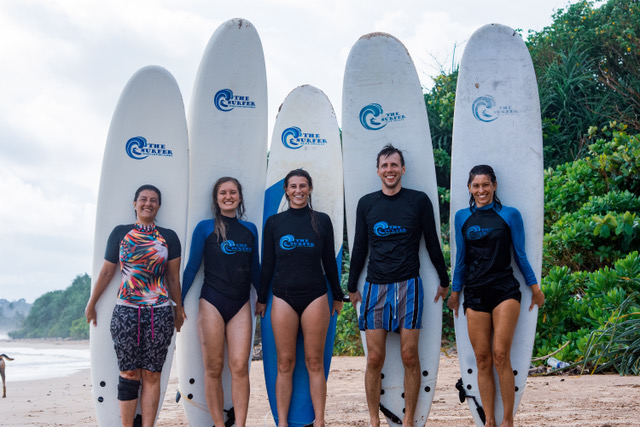 THE ULTIMATE SURF CAMP IN SRI LANKA 
Surf Camps or Surf Hotels are the dedicated destinations for surfers to gather, engage in fun exercises, learn about surfing, share food, and have a community vibe. It sure is not a nerd's nest where a bunch of like-minded people gathers around; it is so much more than that. 
The surfer, Weligama Beach camp, is an incredible Surf camp in Sri Lanka located right in the town of Weligama just right next to the beach. It provides the local and international surfers with an opportunity to explore the sea's mystic beauty while surfing and getting to know the locals from the Southern Coast. Surfers do get to develop a sense of community, bonding with each other and enjoying an unforgettable experience with our Sri Lanka surf camp The Surfer Weligama 
The Surfer Weligama Beach camp; the most enlightening experience you will ever have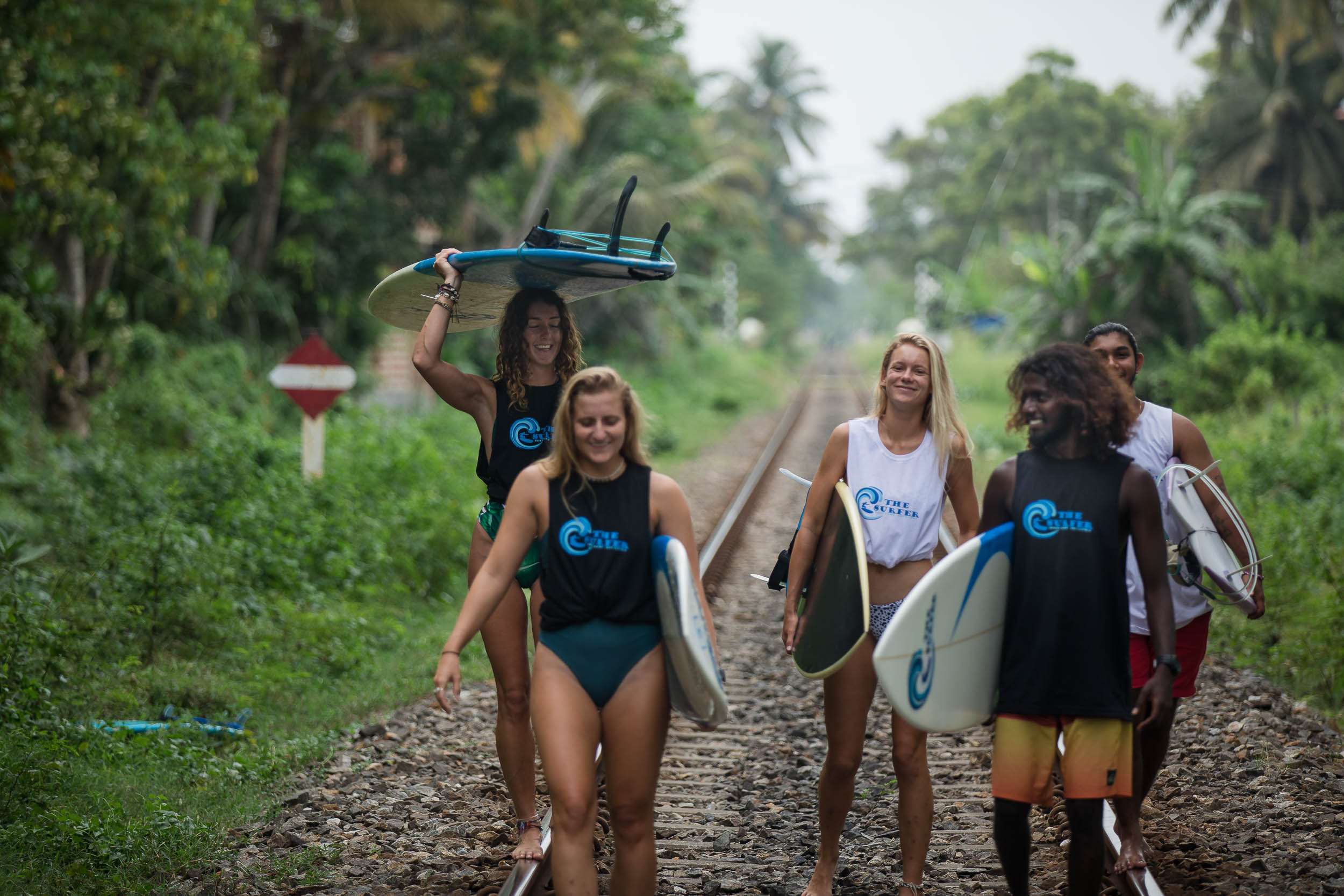 Photo credits goes to original owner
It is natural to have some concerns if you have never been to a Sri Lanka Surf camp. You might have many questions racing within your head, such as what they would offer in terms of accommodation or food, who can join, and what the surfing experience entails. 
That is why it is wise to be well prepared for this journey and have a clear idea of the living and accommodation costs, surfing packages, and more. 
Following is a brief analogy of all that you need to know about our surf camp in Sri Lanka
Surfing spots
The main idea behind a surf camp is to be able to enjoy surfing. In order to do that, you need to know if the camp offers that level of surfing to which you are comfortable or not. At Sri Lanka surfing camp, you will be well accommodated with all dedicated surfing levels designed for beginners, sturdy/intermediate, and pro surfers. The Surfer Beach Camp is located just next to a beginner surf break and you also get to enjoy the extended facilities such as pool, restaurants, and yoga classes. It is an experience tailored to your specific needs.
Cost of living
Photo credits goes to original owner
It is not only the food, accommodation, and surfing equipment that totals your budget for a surf camp in Sri Lanka. Sure, you will get a dedicated package covering all those things, but what about taxis, personal expenses, and another miscellaneous spending? You need to research these other factors and build a final budget that covers your whole trip. You will be glad to know that you don't have to hassle yourself with all of this at all. 
Simply choose a package provided by The Surfer Weligama based on your budget or the one that you can afford, and the transport, food, and accommodation will become apparent to you. Visit the official site https://thesurferweligama.com for further information.
Your surfing goals
The Surf Camp Sri Lanka motivates you to have a specific set of goals when visiting the surf camp; these can be personal objectives or representative of the whole group. This way, you get to have a really bold and thoughtful experience either trying to achieve your personal goals or being part of a community driving towards a common set of objectives. The Surfer Weligama Beach camp has all these different packages just to fit in your personal goals and the will to achieve them. 
You can ask for Full, moderate to professional surfing lessons, include yoga within it or not, or go for a full-scale surfing lesson if you want to learn every nook and cranny regarding surfing. You will be learning from the best of the best as all the professionals working with The Surfer Weligama Beach camp are ISA certified and definitely know what they are doing.
Fun activities tailored for family or single person
Photo credits goes to original owner
Every surf camp in Sri Lanka has its unique flavor; it might have a unique activity that no other surf camp is offering in its vicinity. This is what makes a surf camp totally unique and stand out from the rest. Being the most delighted Surf Camp Sri Lanka The Surfer Weligama Beach camp offers you a chance to be wild and ecstatic about the fun activities that are planned for you throughout your stay. You can carefully analyze and choose packages tailored to the whole family's needs, or if you want to explore it yourself, you can choose from the singles packages.
Conclusion
Surfing doesn't need to be difficult, or formulating a deep connection with nature doesn't need to be hassled; The Surfer Weligama Beach camp is aware of it, and that is why it is willing to tailor the whole experience according to your desires. Come and join us if you want to be free of life's worries just this once if you care to be as free as a feather on mighty oceanic waves. Have a wonderful experience with us, and let the fun take over you.