Surfing in Sri Lanka – A guide to Sri Lanka surfing seasons
It's not a secret tropical island of Sri Lanka, lost in crystal clear waters of Indian ocean, boasts to be one of the best surfing destinations in the world, offering wave hunters prestine sandy beaches with palm trees overhead and world-class surfing scene all throughout the countrie's coastline.

No surfer can resist palm-fringed shores and the opportunity to surf in warm tropical waters with sea turtles.

Nowadays, the whole South and West coasts, including famous surf at Weligama Bay – home of our surf camp The Surfer, are on the map of best surfing spots in Sri Lanka.

To make sure you'll get the best out of your surf trip to this stunning island, we created detailed guide on seasons and weather in Sri Lanka.

The country is a year-round destination as two separate wet season patterns dictate the weather (swell/wind/rain). That mean when one coast is choppy, the other is calm. There will always be waves somewhere. 
South-West coast – you'll find perfection between October and April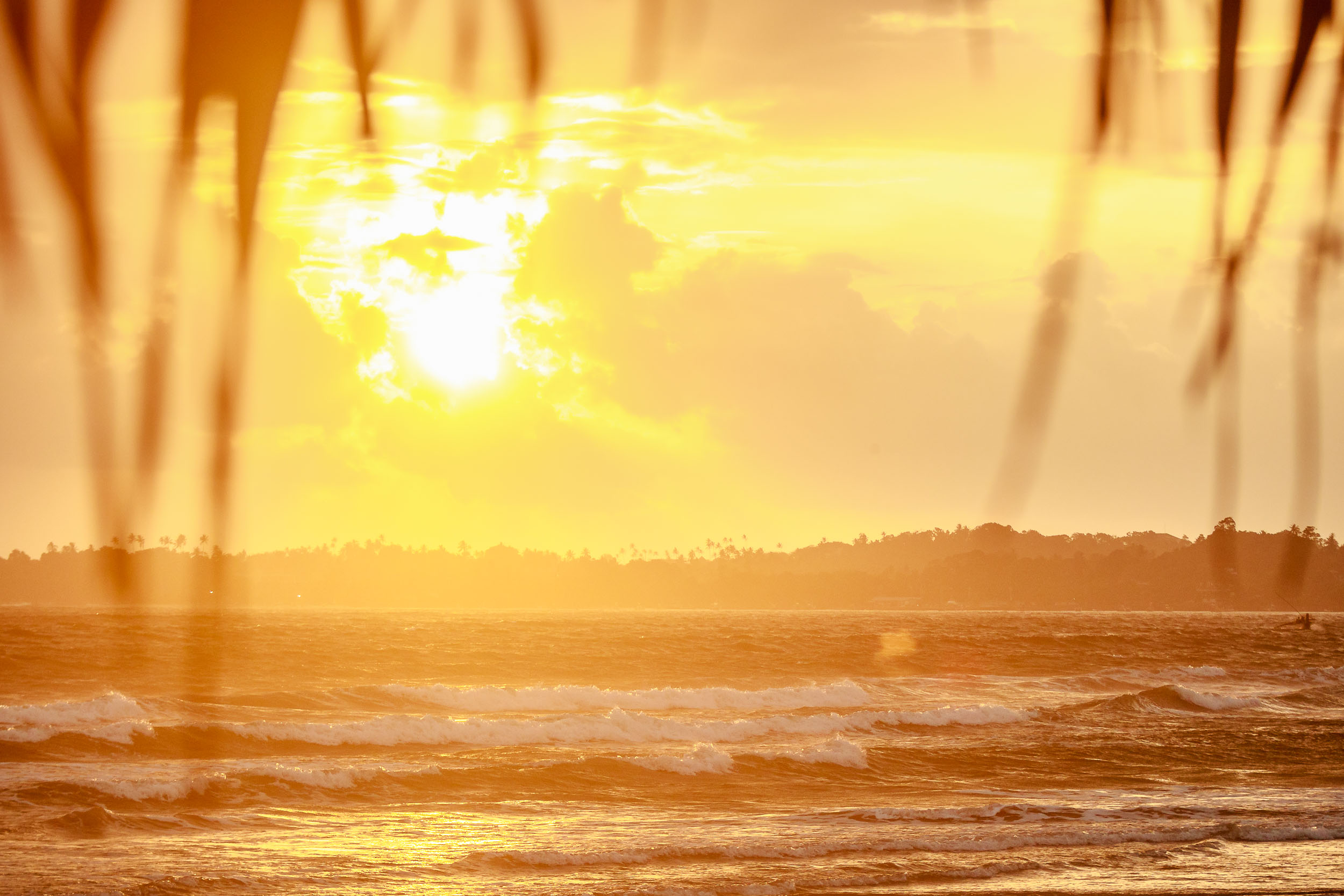 Photo credits goes to original owner
When it comes to surfing in Sri Lanka, things start to dry out all around stunning beaches of the South-West starting from September. Offshore winds are more common and the swell form up to tidy sets for the reef breaks. This is the time to hit the widest variety of working Sri Lanka surf destinations on the South and West coast. That's because all the best surf spots Sri Lanka has to offer – from Hiriketiya to Galle – is on the menu. As the season peaks up, best months are January to March.
East coast – April to October, when the waves are longer
As the rains sweep across the South coast and the swells are all chopped up on the South-West by strong winds, the best decision to make is heading for Arugam Bay famous waves – the Sri Lankan surfing mecca of the East. The best months are around July, August and September, which is when even the sand-cushioned beginner waves of the main beach starts to get into full swing.

The most famous surf areas are Weligama in the South and Arugam Bay in the East. 

To learn more about best Sri Lanka surf breaks check out The Surfer's ultimate guide on surfing spots of Sri Lanka.