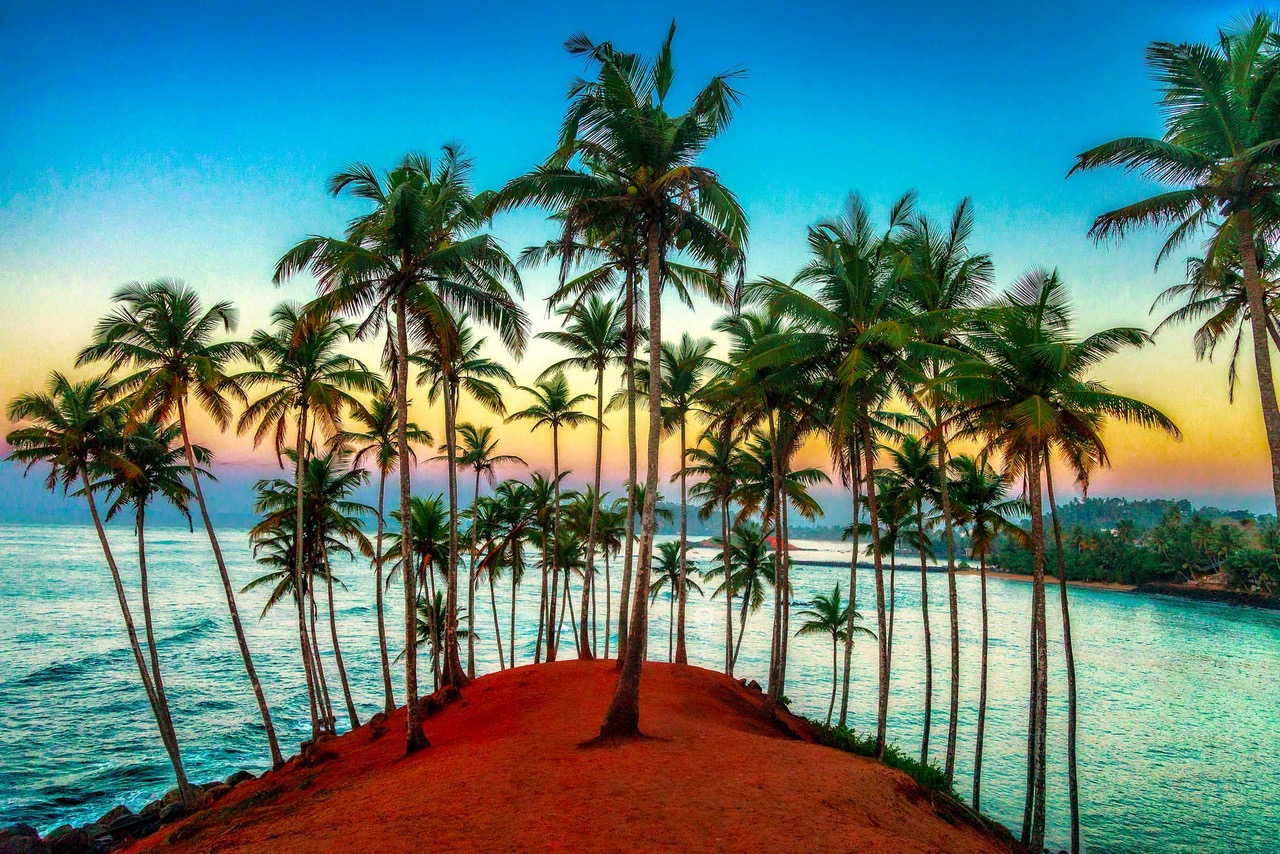 TOP THINGS TO DO IN SRI LANKA
Sri Lanka is a fascinating tourist destination, rich on beautiful sites and thrilling activities for locals and visitors alike. On your next visit to Sri Lanka, you may be wondering what to do to take advantage of everything the island has to offer.

That's where we come in. We've put together this list of six things to do in Sri Lanka, ranging from beach-centric activities to cultural experiences. Check out each one of them below for more information on what makes the experience special and why you should fit it into your itinerary.

Let's dive in!
Surfing in Weligama, Sri Lanka
Photo credits goes to original owner
As an island country with beautiful beaches, surfing is a must when you visit Sri Lanka. There are many great surf spots on both the eastern and western sides of the island, but we're partial to the beach at Weligama for its beauty and popularity among beginner surfers.

If you've never surfed before (or your skills are a little rusty), the long sandy beach in Weligama is a safe, relaxing place to catch your first waves. The beach itself is almost two kilometers long and the waves break in a nice and easy pattern great conditions for an easygoing surfing ses-sion. Surfing Sri Lanka best waves is a favorite activity of many tourists coming to visit us, especially during Weligama's peak surf months between October and April.

Check out our surf camp based out of Weligama Beach for a guided surf experience led by pro-fessionals. Our world-class surf instructors would love to help you catch your first wave!
Visiting Beautiful Beaches
Photo credits goes to original owner
While Weligama is our favorite beach on the island for beginner surfing, as mentioned above, there are dozens of other stunning beaches in Sri Lanka, each one having a unique appeal for visitors.

In addition to Weligama, we'd recommend checking out Mirissa Beach and Unawatuna Beach. Mirissa Beach is located on the south end of the island, and it's a quaint, relaxing option. Unawatuna Beach is Sri Lanka's one of most famous beaches, likely due to its especially picturesque views and comfortable swimming options. Definitely schedule time for both during your stay.
Yala National Park
Photo credits goes to original owner
Yala National Park is Sri Lanka's most popular natural sightseeing site and absolute must visit on your trip. It was originally designated as a wildlife sanctuary back in the year 1900, and today, conservationists go to great lengths to make sure there's a wide variety of wildlife preserved in the park. Tourists often enjoy exploring the park's two zones (out of five) that are open to the public, where you can view all kinds of animals like elephants, the Sri Lankan leopard and buffalo.
Ella and the Train ride to Nanu Oya
Photo credits goes to original owner
Ella is one of the island's most beautiful destinations, offering a completely different experience compare to beach hopping. Located in Sri Lanka's hill country, Ella is a small village with great hiking trails, a famous bridge (the Nine Arch Bridge, built in 1921) and Sri Lanka's one of the most famous waterfalls Ravana waterfall.

From Ella, we'd also recommend taking the train from Ella train station to Nanu Oya train station, where you'll see some of the most breathtaking views anywhere in the world. Make sure to grab a window seat so you can easily watch the forest landscape as you pass by. Just make sure to snag tickets in advance as this journey is in high demand. One of the most famous train rides you must do in Sri Lanka to discover the true beauty of the island !
Sigiriya
Photo credits goes to original owner
Last, but not the least in our guide – Sigiriya Rock. Make sure to incorporate a visit to Sigiriya, a fifth century ruins with a giant granite rock as the main focal point. Other attractions include the elaborate gardens and even a monastery. Just be aware of climbing a long staircase to reach the best vantage point. 

We hope you'll be able to make time for these five activities while traveling to Sri Lanka. Don't forget to check out our surf camp in Weligama for complete beach and surf experience! 

Check out our other article Top 5 beautiful beaches in Sri Lanka South Coast