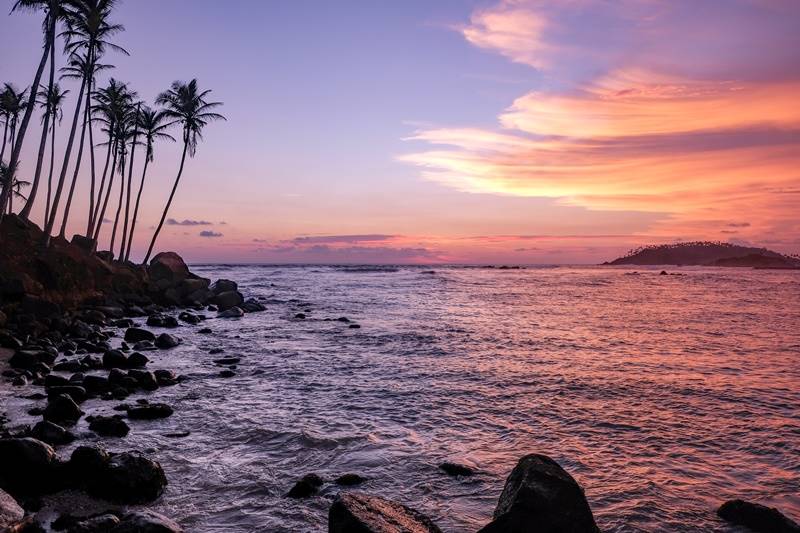 TOP 5 THINGS TO DO IN WELIGAMA APART FROM SURFING
Sri Lanka is widely known as world's top surf destination for its warm water and vast array of wave types. Near our Sri Lanka surf camp The Surfer Weligama a willing surfer can find all varieties of best surf spots Sri Lanka has to offer – from beginner-friendly surf beaches to critical reef breaks.
Despite Weligama's abundance of quality surf spots, not all guests visit our surf camp in Sri Lanka solely for surfing and there's a good reason for that. And even avid surfers wear off at some point and need the occasional day off. So, that may lead you to ask, "what should I do in Weligama apart from surfing?".
Weligama is far more than just a beach and surf town. It's a coastal oasis beaming with
authentic Sri Lankan culture, history and adventure.
Keep reading below to learn The Best Things to do in Weligama.
1. Relax and recover with a yoga session at our Sri Lanka surf and yoga camp
Photo credits goes to original owner
Surfing Sri Lanka's world famous water breaks for hours on end day after day is sure to leave any surfer sore. Whether you're sore from paddling or your legs are burning from lengthy rides, yoga retreat in our surf and yoga camp Sri Lanka will alleviate your sore muscles and help strengthen your body so you can get the best out of your surf trip in Sri Lanka.
2. Try out Sri Lankan Ayurveda healing practices
Photo credits goes to original owner
Ayurveda in Sri Lanka, as an ancient holistic wellness system, has been around for over 5000 years and famous for its wast varieties of healing practices, many of which are still used today.
Sri Lankan Ayurveda utilizes the healing potential of natural substances to treat common disorders, such as using tea tree leaf oil to treat swelling or turmeric to treat inflammation.
Ayurveda practices of Sri Lanka can be sampled at varieties of Ayurveda hospitals and clinics, as well as famous Ayurveda spas in Weligama.
3. Watch the iconic stilt fisherman at Medigama Bay
Photo credits goes to original owner
Stilt fisherman in Sri Lanka have become an iconic site and widely recognizable as part of Sri Lankan culture.
Ritipanna is the traditional fishing practice associated with Sri Lanka's southwest coast. Visitors to Midigama Bay will find dozens of fishermen fishing the bay the same way it has been fished for thousands of years, sitting atop a pole grounded in the seabed. Today, many of the fishermen are posed for tourists, but the site of the fishermen perched atop their stilt, patiently waiting for their catch, is not to be missed. For extra pay you can try yourself in that role and closely encounter thousand-year-old practice of stilt fishing in Sri Lanka, enriching your overall experience of the island's culture and traditions.
4. Take a day trip to Historic Galle
Photo credits goes to original owner
Head north along the coast for about an hour from our Sri Lanka Surf Camp in Weligama, and you'll run into the colonial city of Galle. Galle is a bustling city built known for its colonial architecture and Galle Fort, which was built by the Portuguese in the 16th century. Visitors can walk along the fort walls that overlook the turquoise waters of the Sri Lankan coast.
5. Whale watching to spot blue whales
Photo credits goes to original owner
Whale watching in Sri Lanka is one of the most popular activities in the South as it gives you a chance to spot blue whales in the depths of Indian ocean.
South Coast of Sri Lanka is one of the few places in the world where you can see elephants and whales on the same day. The crystal-clear waters off the coast of Weligama are home to a pod of Blue Whales, the largest mammal species on earth. Additionally, on whale watching tours in Sri Lanka, lucky guests may see sperm whales, dolphins, whale sharks, humpback whales, and a variety of sea turtles.
To book tours, surf lessons, or yoga classes, contact our Sri Lanka surf camp, The Surfer Weligama.