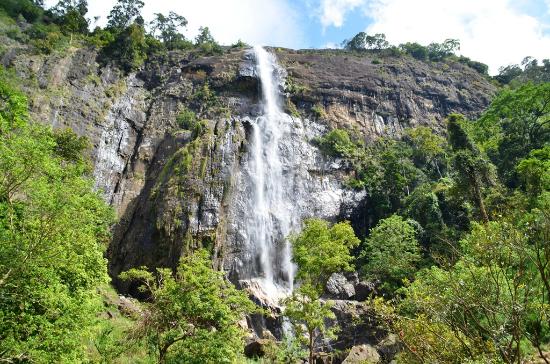 MOST BEAUTIFUL PLACES TO VISIT IN SRI LANKA — HIDDEN SIGHTSEEING GEMS ACCORDING TO LOCALS
Sri Lanka is a beautiful island paradise that's popular among tourists. However, depending on your travel style, you may prefer to explore the island's hidden gems instead of flocking to popular tourist sights. 

If that's the case, you'll definitely want to check out the eight local-approved spots we're sharing below when you're traveling in Sri Lanka. First on the list
Dolukanda
Photo credits goes to original owner
Dolukanda is a mountain range in Sri Lanka, and legend has it that it's linked to the Ramayana, a popular Indian epic that tells the story or Lord Rama and Lakshman. In the story, it's said that the entire Himalayan mountain range was carried to Sri Lanka for its lifesaving herb growth, and one of the places where the mountain was dropped is Dolukanda. If you're looking for a hidden gem steeped in rich cultural history, look no further than this beautiful spot.
Haritha Kanda
Photo credits goes to original owner
Haritha Kanda is a popular local camping spot that translates to "Green Mountain" in English. The site is exceptionally lush and green, leading to breathtaking views for campers and hikers. If you're an outdoor enthusiast, make time for this spot when you're visiting Sri Lanka.
Nuwaragala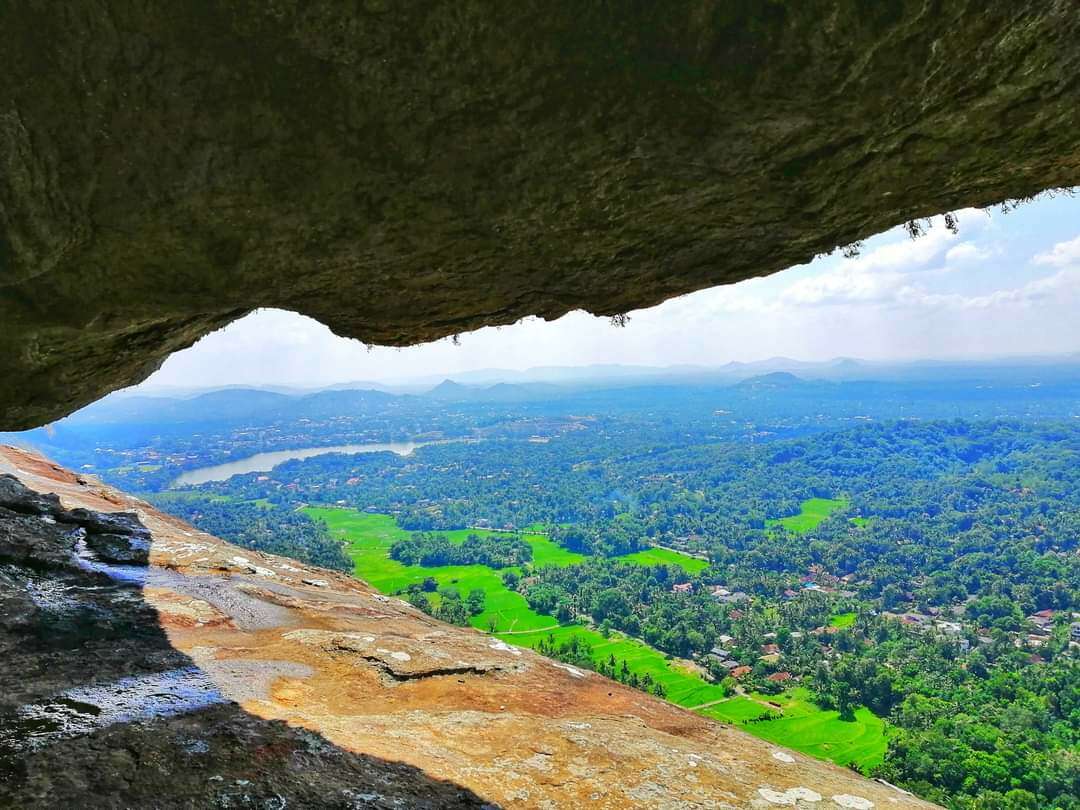 Photo credits goes to original owner
Next on our list of local places to visit in Sri Lanka is Nuwaragala, an ancient monastery tucked into the side of a mountain along the Mahiyangane-Dimbulagala-Dalukkane highway. There's a large cave in the mountainside fortress that can hold over 150 people comfortably. According to historians and archaeologists, it's believed that the monastery was build by King Lajja Thissa sometime around 119-109 BC.
Pahanthuda Ella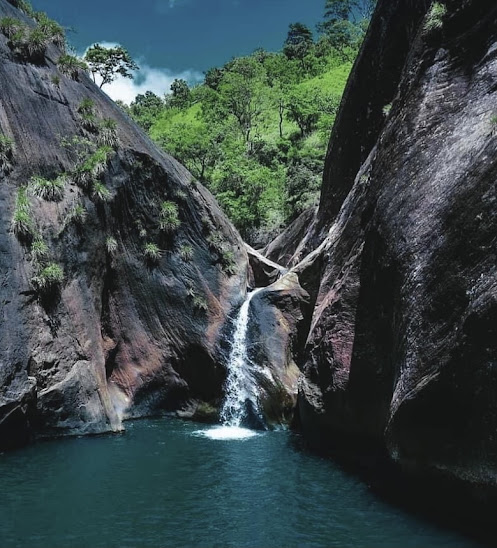 Photo credits goes to original owner
Pahanthuda Ella Falls is another gorgeous spot for our outdoorsy visitors. The waterfall is 5m tall and only requires a hike of about 1.5km before you reach the water. Expect the walk to take about 25-30 minutes—a short investment for a beautiful payoff. The waterfall was named after the wick that used to be used in clay lamps due to the way the pool at the base of the waterfall is shaped.
Udu Diyaluma
Photo credits goes to original owner
Udu Diyaluma is another Sri Lankan waterfall, and it should definitely make your list of things to see when you visit the island. The upper waterfall area contains multiple falls and natural pools to explore. Think of it more as a series of levels of pools rather than a traditional waterfall, but its unique setup makes it perfect for sunbathing and wading through the water.
Sera Ella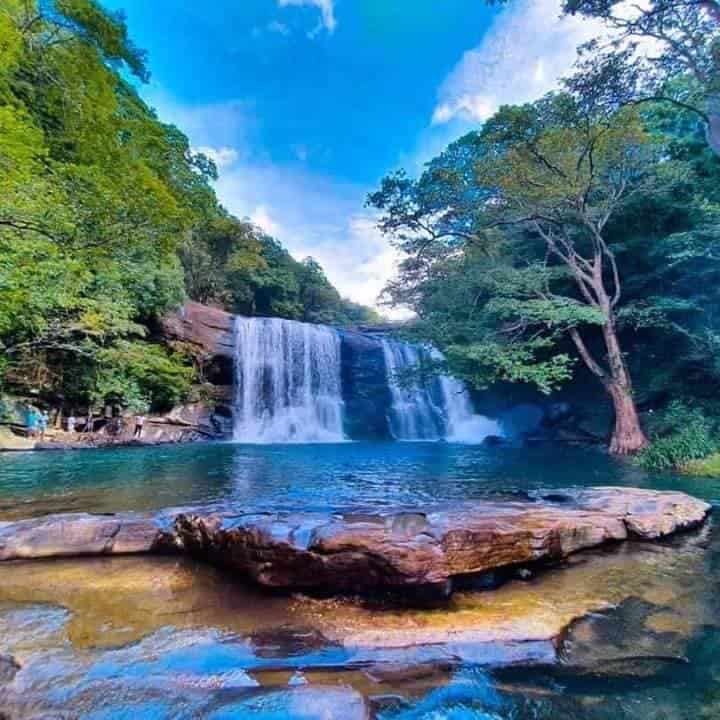 Photo credits goes to original owner
As you can probably tell from our list so far, locals are familiar with Sri Lanka's many beautiful waterfalls. Sera Ella is another one to check out while you visit, this time located in the Matale District. Its height is 10m and there are two distinct streams of water with a rock formation in the middle. There's even a natural cave behind the waterfall that you can enter to stand behind the falls' water stream.
Narangala
Photo credits goes to original owner
Back to another camping and hiking focused option, Narangala is a mountain with its own breathtaking views that differ from the sights at Dolukanda. There are tents available to rent at the top of the mountain, which is a popular camping option for tourists and locals alike. If you're going to camp at the top, make sure to wake up early to catch the views at sunrise before you head down the mountain.
Bambara Kiri Ella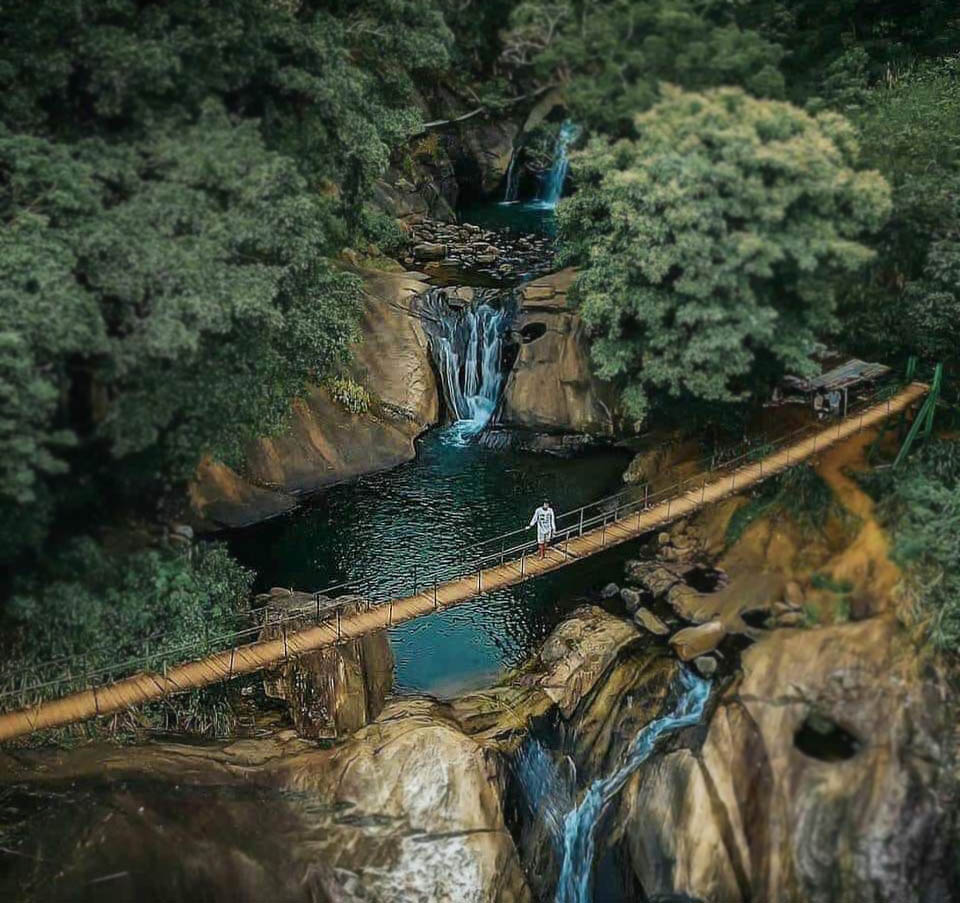 Photo credits goes to original owner
Last but not the least, Bambara Kiri Ella is our fourth waterfall on the list. This one is located in the Knuckles mountain range, and it has a long, photo-worthy suspension bridge that spans the base of the waterfall. Just be careful attempting to swim here as it's a more dangerous option than some of the others on the list. 

Hopefully this list gives you great ideas for things to do in Sri Lanka on your next visit, especially if you've already covered the tourist-heavy options around the island. Just don't forget to check out our surf camp in Weligama on your visit—tourist or not, it's a great adventure and a fun way to spend a few hours in the water. We hope to see you soon! 

Check out our other article Top Things to do in Sri Lanka