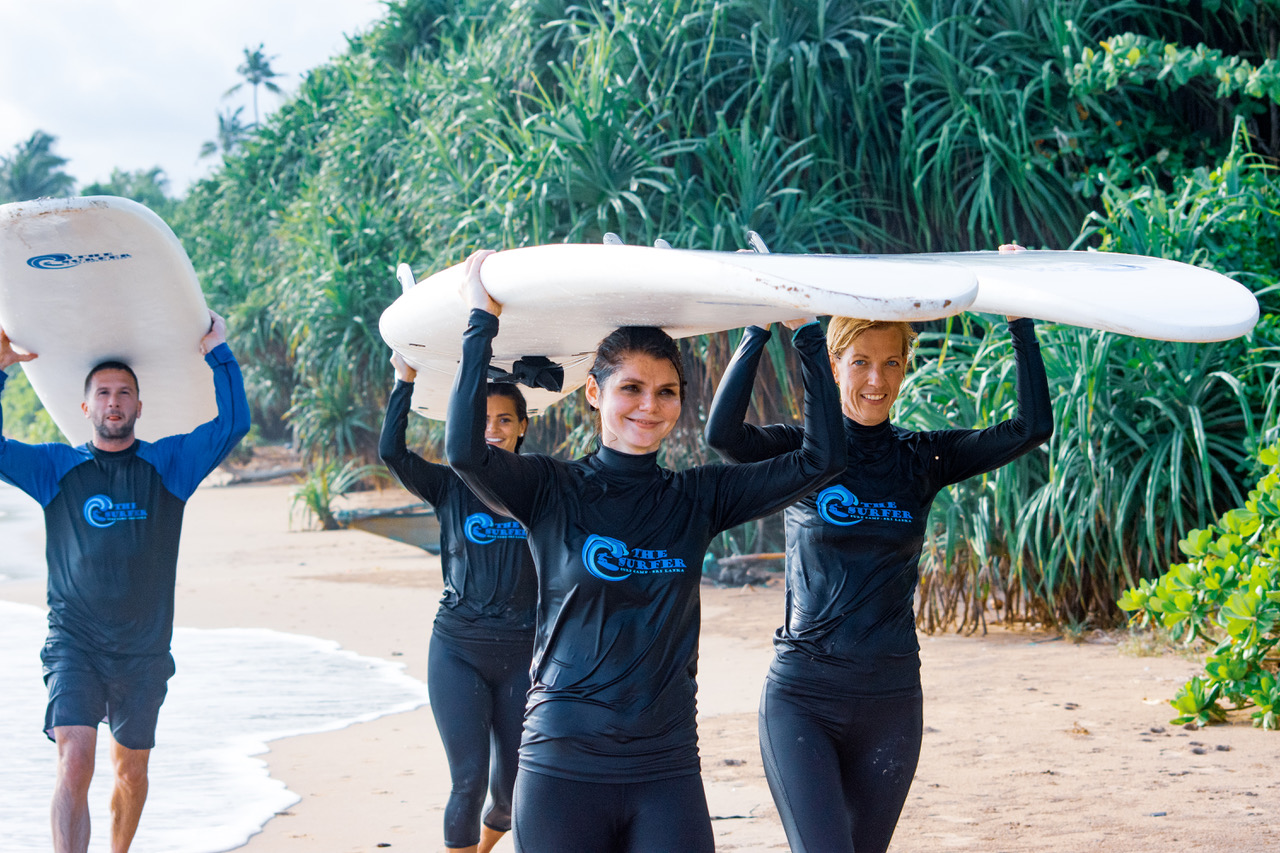 THINGS TO KNOW BEFORE BOOKING A SURFING CAMP
Surfing is indeed a rewarding experience- riding the wild waves, enjoying the beautiful waters and it gives your body a pretty good workout too. But that's certainly something you shouldn't do on your own because of the multiple risks it involves. That's where Surfing Camps come to your rescue.

Surfing Camps ensure that you learn the art of surfing in an allotted time and help you overcome all the difficulties and risks associated with it. There are a lot of surf camps in Sri Lanka alone. So, how do you choose the best Surf camp?

Well, here are four things you should consider before choosing a surfing camp. 
1. Choose a destination with good beaches and surf spots
Photo credits goes to original owner
A destination with a beach isn't enough, so you need to consider good surf spots too. Sri Lanka is particularly famous for its gorgeous beaches and remarkable surf camps. In fact, surfing in Sri Lanka is rated as one of the top activities. 

There are so many wonderful surf spots and the beaches are simply beautiful with bright turquoise waters. So, if you are considering joining a surf camp in Sri Lanka, make sure to consider the destination as well as the surf spots. Although it could be a little difficult for beginners to identify them, the camp websites usually do mention these details.
2. Determine the right season and wave dynamics
Waves are unpredictable and wild – that's what we love about them. But if you are planning a trip to a surfing camp, it is still worthwhile to check the season and wave consistency. You don't want to spend all that money and time only to find humongous waves that you can't ride. 

So, our little tip is to research a little (there is plenty of data on the internet) and see if the wave dynamics are right for you. For example, Surf Camp Sri Lanka elaborates the wave consistency in different seasons, which makes it much easier for you to make a decision.
3. Consider the overall costs
Although many camps, like the Sri Lanka surf camps, are reasonable and include an array of costs, you still need to consider other factors such as the average price of a meal, the taxi fare, drinks, and of course the equipment rentals. 

This is especially important when you are on a budget and it's not that difficult. A simple Google research will help you make a more informed choice.
4. Check the certifications and reviews of the surfing camp
Surfing has its own risks, especially if you are a beginner. Therefore, it is very important to enroll in a certified camp. Choose one that follows all the safety guidelines and protocols to make sure that your overall experience is seamless. 

Also, make sure to check the reviews to see what real clients have to say about the surfing camp. The Surfer Weligama Surf camp Sri Lanka is among the top-rated, with highly skilled trainers.
Conclusion
If you choose correctly, a trip to the Sri Lanka surf camp can be your most memorable experience. So, consider all the important things before you make your choice. 
Here at The Surfer Weligama surf camp in Sri Lanka, we have the best surfing spots and the most skilled trainers at your service. For the most memorable surf trip on a budget

We are one of only Top rated on TripAdvisor, check our review here The Surfer Sri Lanka TripAdvisor Reviews