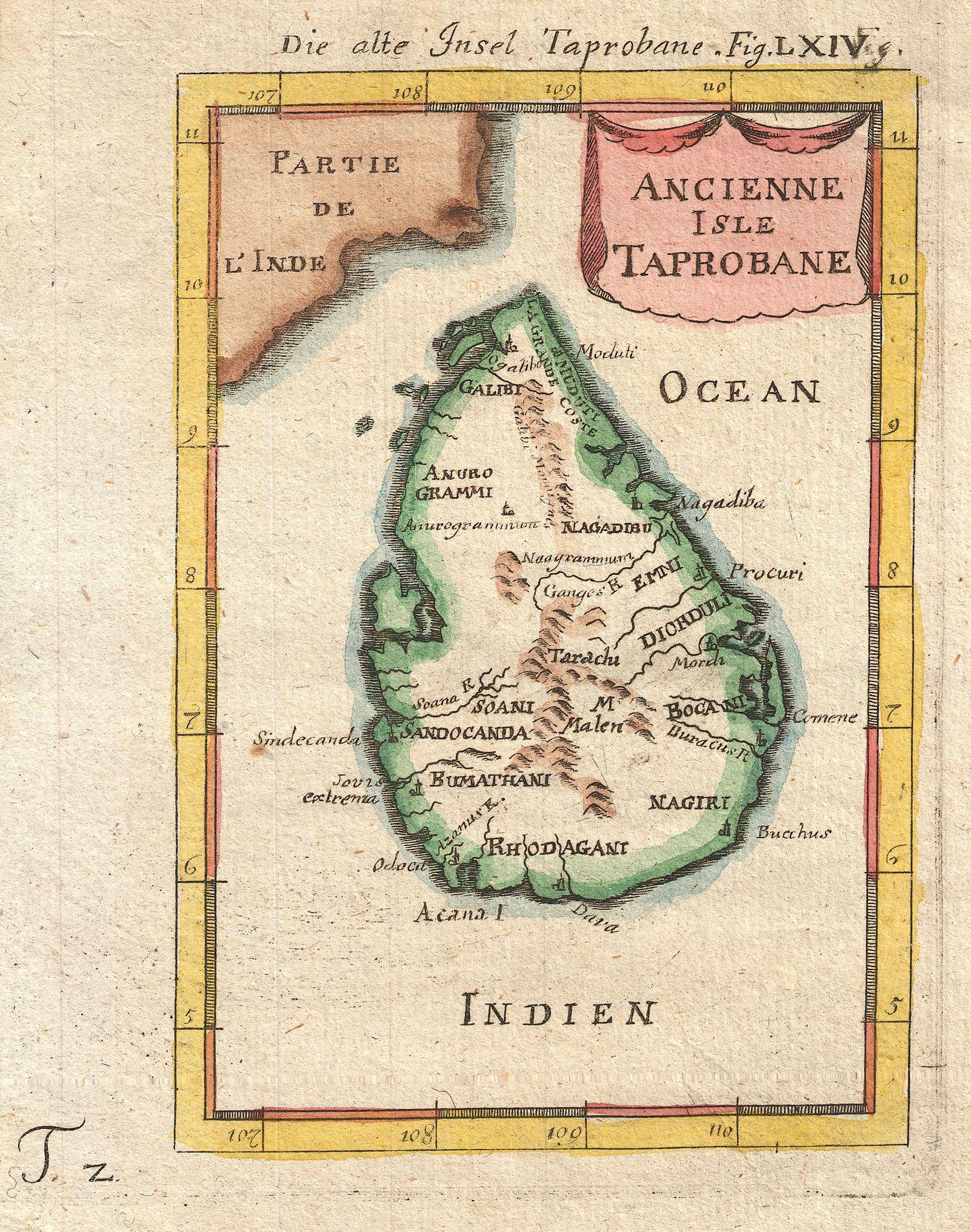 HISTORY OF SRI LANKA
If you're considering a visit to one of Asia's most beautiful islands, Sri Lanka, you probably want to want to get some familiarity with Sri Lanka's History. After all, nothing helps you appreciate the native culture and society of the countries you visit more than knowing their history.
Ancient History
Sri Lankan history began around 500 BC when a people known as the 'Sinhalese' migrated to the island from mainland India led by a legendary figure known as Vijaya. The Sinhalese peacefully inhabited the island for the next few centuries until Buddhism was introduced to the island in 260 BC and became an integral part of the country's culture.
The island continued as a disunited patchwork of states up until around the second century BC when a powerful ruler by the name of Duttagamani united the entire island into a single entity. Dutthagamani built many temples and palaces all over the island of Sri Lanka, and the first capital of the country was the city of Anuradhapura. From this point on, the country continued to exist as a semi-United Kingdom.
Medieval Times
Over the next few centuries, Sri Lanka became a relatively rich state in the Indian ocean with plentiful trade with mainland India, Africa, Arabia, the Middle East, and China. After the 5th century AD, however, the island was invaded by numerous foreign powers with the most important having been the Cholas of southern India.
The Cholas first invaded India in the tenth century, but during the 11th century, they captured the entire island and changed its capital to Polonnaruwa. However, over the latter half of the 11th century, the Cholas were pushed out by the Sinhalese under their rule Vijaybahu. Shortly after the Vijaybahu's death, the island broke into many small kingdoms and feudatories. Sri Lanka has only unified again in the latter half of the 12th century and by the 13th century, the Tamil peoples of southern India began to settle in the island and became a sizeable minority.
The Portuguese and Dutch
In 1505 the Portuguese first landed on the island and began to trade with its inhabitants. They mostly wanted to gain access to cinnamon. But, following disputes with the ruler of Sri Lanka, the Portuguese and the Sri Lankans went to war with the former emerging victorious over the latter.
The Portuguese seized control over most of the island but were unable to conquer the whole of it. Eventually, a century later the Dutch began to intervene in Sri Lanka's politics, and they eventually seized control of the island from the Portuguese. The Dutch continued to maintain control of Sri Lanka for the next century when the British finally arrived and took over the island to add to their colony of British India.
British Rule and Modern Sri Lanka
The British took control of Sri Lanka in the late 18th century, and over the next few decades, they began to consolidate their rule over the island. Sri Lanka experienced much economic development over the next few centuries as the island became a major tea and coffee producing region over time. Eventually, during the 20th century, native nationalism began to grow on the island, and the Ceylon national congress was formed to promote Sinhalese nationalism in the country. Sri Lanka eventually became independent in 1948 and has since then been an important island country in the Indian Ocean which has served as a gateway for trade in the region, and today it is a major area for tourism.  
The Sinhalese culture, which is the ancient culture of Sri Lanka remains a wonder of Asia because it is been followed to date. A lot of people and tourists often visit Sri Lanka because of the nature it seeds. If you are planning to pay a visit to this divine place then some enticing activities you can do in Sri Lanka are going to National Parks, Island Fishing, Underwater swimming, hiking, visiting beautiful places and beaches and prominently surfing. And that just about sums up the history of this gorgeous surfing Island Sri Lanka. 
If you are planning for surf trip join our Sri Lanka surf camp just next to the beach. 
More articles like Most beautiful places to visit in Sri Lanka