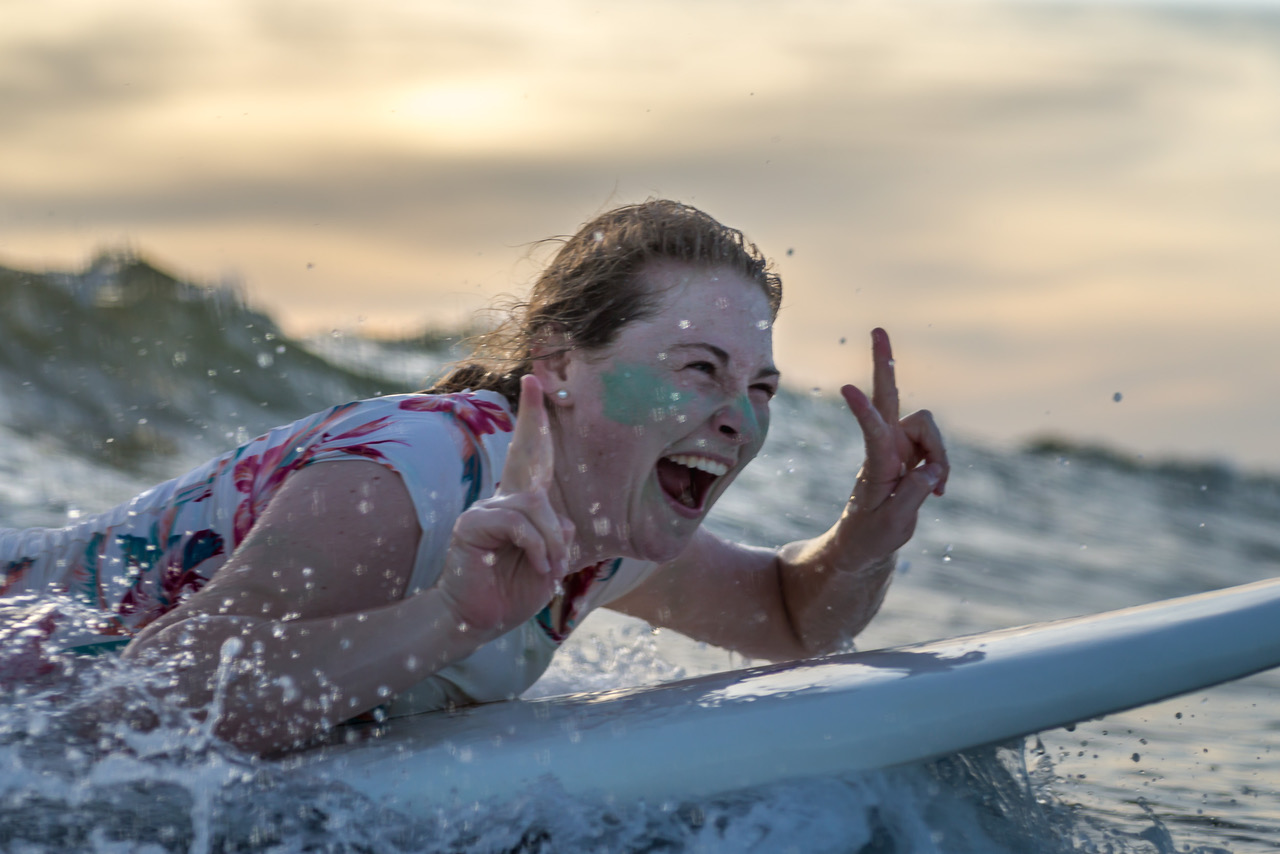 5 BASIC SURFING TIPS FOR BEGINNERS
Are you a beginner surfer learning how to masterfully surf the shores? Here are 5 tips from us to get you started!
At Surf Camps Sri Lanka, we are all about ripping the waves with surfboards. But you must understand that surfing is an art that you pick up over time with practice and progress. It takes time but once you learn how to bounce those playful waves, your mind will stay in the ocean forever.
For those who want a confidence boost before jumping into the ocean, here are five tips to ease your worries. Enjoy!
Involve an Expert
No matter how fun and game you think it looks, surfing isn't something you can just learn by yourself. You need to take help from either an expert friend or a surfing professional in order to learn the right techniques and reduce any chances of mishaps in the ocean. You can seek out a surfing teacher from surf camp Waligama, but make sure they are experienced and have a good reputation.
Buy a Big Surfboard
This is one of the most useful tips for beginner surfers. No matter how tempted you are to surf on those lean, sleek, and smaller boards, we advise you to stick to a bigger board as long as you are still in your learning phase. A bigger surfboard can help you pick up more waves at the start and apply fundamental mechanics more effectively.
Start with Beginner Waves
One thing that is extremely crucial to your surfing success is that you choose a beach that is ideal for surfers who are just starting out. Beaches that are known for calmer and steadier waves often provide a nice surfing spot for beginning surfers. Surfing smaller, calmer waves at the start will help you develop good mechanics and ease out your learning process. So, before you try to tackle harsh waves in the ocean, search out a good surfing spot for beginners and practice your moves until they are perfect.
Dry Land First
This tip will certainly help in the long run. When you go out on the beach to surf, don't jump directly into the water. Instead, take some time on the dry land first to warm up and stretch your body. Observe your surrounding and see what other surfers are doing. Check on the waves, are they short, small, or steady? Also, before heading into the ocean, make sure your leash is perfectly tied and your surfboard is in perfect condition. Make this a habit and you will have a smooth surfing experience for life!
Pace Yourself
Before you begin surfing, take some time to pace yourself. Pacing is extremely crucial to a smoother surf and significantly reduces the prospect of injuries. Remember, once you are in the ocean, you have all the time in the world to surf. So, relax for a moment and pace yourself for a while.

Last advice, you will become an excellent surfer only when you practice, practice, and practice. Before you hop on your surfboard, remember these tips, and enjoy your time in the ocean!