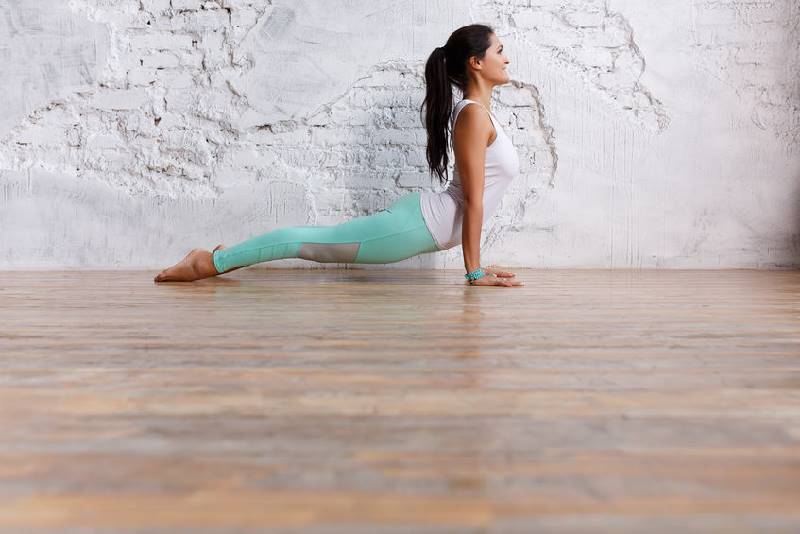 5 YOGA POSES FOR INCREASED PADDLING STRENGTH
Photo credits goes to original owner
Surfers are often thought of as relaxed, or
even lazy. Our obsession with waves and
total prioritization of surfing over most other things in life (work and school included) leads some to believe that surfers are, in fact, lazy. Our guests at The Surfer Weligama surf camp in Sri Lanka and those, who surf or have tried surfing elsewhere, know that nothing could be further from the truth. While many argue that surfing is not a sport, but rather an art form or lifestyle, no one argues that surfing is not physically demanding. Good
surfers are almost always in top shape,
and for a good reason. Simply paddling out
leaves most novices completely exhausted.
To help our guests at our Sri Lanka surf and yoga camp, The Surfer Weligama, prepare for their next visit, we've compiled a list of 5
Yoga Poses for Increased Paddle Strength.
1. High Plank
Photo credits goes to original owner
High Plank may appear as one of the easiest yoga poses, but when held for long periods or incorporated in various vinyasas (flows), High Plank becomes a powerful strength builder that
will engage your core and strengthen your
shoulders.
To perform, begin at the top of the pushup position with straight arms, a tight core, and engaged glutes. Hold for 30 seconds and repeat.
Learn High Plank and other surf-related yoga poses in daily yoga classes at our Sri Lanka surf and yoga camp The Surfer Weligama and your surfing will reach a new level.
2. Downward Facing Dog
Photo credits goes to original owner
Always favorite of our instructors at The Surfer surf and yoga camp Sri Lanka, Downward Facing Dog and Upward-Facing Dog are perhaps the two most recognizable poses in yoga.
When performed together in a vinyasa with a quick tempo, the flow can turn into a serious shoulder burner that is sure to increase your paddle strength.
To perform, begin in High Plank, maintain a straight back, and walk your feet up in the
direction of the hands until your body
forms a "V" shape.
Keep your gaze towards your feet, spread your fingers, and press your heels towards the floor.
3. Upward Facing Dog
Photo credits goes to original owner
To perform Upward Facing Dog, uncurl your feet so that the tops of your feet are pressed against the floor. With your hands placed firmly on the floor underneath your chest, begin to arch your back and slowly lift your chest off the ground.
Maintaining an upward gaze, elongate your
core.
Regular practice of only these 2 poses will give you noticeable increase in your surf puddle strength and overall surfing progression.
4. Side Plank
Photo credits goes to original owner
Side Plank is a plank variation that engages the core and builds the shoulder strength required to paddle out while surfing Sri Lanka's best waves around our surf camp in Weligama.
To perform, begin in plank pose, press your feet together and place your weight down through your right hand. Rotate your body to the right, balancing on the edge of your right foot. Place your left foot on top of your right foot and keep your legs straight.
Extend your left arm to the sky and reach through your fingertips. With a straight left leg, lift your leg at a 45-degree angle, opening your hips. Hold for 30 seconds and repeat on the other side.
5. Balancing Table
Photo credits goes to original owner
Balancing Table will build core and lower back strength that will increase turning power in the water and help with paddling, what is so important in surfing. If you're a serious surfer visiting one of the Sri Lanka surf camps, incorporate Balancing Table into your training before your trip.
To perform, begin on your hands and
knees with your hands shoulder-width
apart on the floor. Shift your gaze forward
and engage your core. Push your right leg
backward, with your toes pointed extend
your right leg behind you and hold it
extended at hip height. Extend your left
arm forward at shoulder height, reaching
through your fingertips with your thumb
pointed towards the sky. Hold the pose for
20-30 seconds and repeat on the other
side.
Practicing 5 above mentioned yoga poses will surely help you to increase paddling strength and stamina so needed for surfing Sri Lanka's epic world class surf breaks.